Price: Varies
These mini WordPress oriented conferences help developers stay on top of the latest and greatest going on in the WordPress world, learn new techniques, hone skills, and meet great people. The link below takes you to a current schedule of WordCamps, and they are always adding more. There are also ones in NYC, Washington DC, Philly, and Denver annually.
---
Tuts+ Premium just received a huge update with a new design and better accessibility. Join 15,000+ members and enjoy the plenty of tutorials covering a broad range of topics.
---
Price: $124/year (for the US)
This UK based magazine is far and away the best magazine out there for developers. They have great featured articles with the latest and greatest in the web development world with regular pieces on advice, design-offs, and more. The best part of this gift idea is that they cover WordPress.
---
Price: From $35/month
Starting this year, Adobe is moving into "monthly subscription" plan territory for their top of the line design and development software. This is good news for a lot of us that can't fork over a giant lump sum for the new upgrade every year or two. You can even pick to just subscribe to one product (ie: Photoshop) or subscribe to an entire line (like the Design Suite).
---
Price: $99
This web development IDE (for Mac only; sorry Windows users) is a great tool to use for web development. Integrated FTP and shell, code completion and syntax highlighting, and the integration of other programs, like Photoshop, makes this an all-in-one tool that will improve any WordPress Developer's productivity. Plus, with this plugin, you can add code completion for WordPress functions, which is a gigantic help when you're doing heavy theme or plugin development.
---
Price: $31.49 on Amazon
There are tons of books out there, but the WordPress Bible is an incredibly comprehensive, in-depth for people at any stage of the WordPress learning process. Once you use the book to learn, it can become a very valuable resource and reference book.
---
Price: $399
Whether you've experienced a crash or not, the Drobo storage unit is the perfect solution to your hard drive problems. With four slots for hard drives, you can just pop in a new drive whenever you need it, and if one fails, it'll pop out automatically, waiting for you to shove in a new one. Plus it just looks cool.
---
Price: $199 ($99 for iPhone 4)
Packed with Siri, multitasking and a wide variety of useful apps, an iPhone is the perfect resource to flawlessly integrate your personal life with your professional life. Also great for cross-browser testing.
---
Price: $299
The iPhone is not the only choice when it comes to smartphones. Over the past few years, Android phones have taken the smartphone industry by storm. The new Galaxy Nexus from Google is a fierce competitor of the iPhone 4S.
---
Price: $9.99/month
Access to all of the music released in your particular country, streamed right from the Internet to your computer, legally. Music can help you focus and stay on track when you're working on a project. With Spotify Premium, you get rid of ads, allow for mobile access, and can listen to songs when you're offline.
---
Price: From $999
The MacBook Air is powerful and portable, and really, really fast. Its solid state drive makes booting up programs almost instant and its sleek and lightweight design means you can take it anywhere. This is absolutely perfect for a WordPress developer on the go! And I really want one.
---
Having a tablet handy would make cross-browser testing a snap. However, for web designers, this is still a luxury, but with all the great options cropping up, it's hard not to want one.
---
Price: $17.87 on Amazon
Even if you're not the biggest Steve Jobs/Apple fan, if you're a computer person (or business person) you're bound to find inspiration and wisdom in Steve Jobs' authorized biography. Steve was a visionary, incredibly smart, and revolutionized the User Experience. Any developer, WordPress or otherwise, would benefit from reading this book just to get some insight into the life and mind of a man who built one great company (Apple) and gave new life to another (Pixar).
---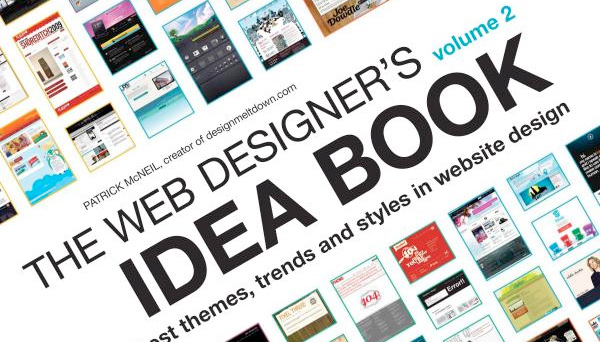 Price: $20
Looking for some design inspiration? Just open up this reference book of over 650 beautifully designed websites arranged thematically. Also, having a copy on your bookshelf, makes you look very professional and official.
---
Price: Varies
These things look incredibly cool. Not only do they provide protection for your gadgets, they have grids of straps so you can hold extra cables, pens, cell phone, and anything else you might want to carry with you. Just assemble your grid, slip your computer in, and go!
---
Good Headphones
Price: Varies
When working on a new theme or finishing up code for a client, the last thing you need is to get distracted. The perfect solution is to put on a pair of headphones and just crank up the volume, allowing you to tune out the outside world and just focus on your work.
---
Price: $49
Work gets messy sometimes. Keeping everything in order and easily accessible is a constant struggle. The UBOARD Smart is a glass table that just sits over your keyboard featuring 3 USB ports, an iPod/iPhone dock and even a cup holder.
---
Price: $9.99
These guys are designed to increase airflow so your computer doesn't overheat. If you know someone who's constantly hacking away at their computer, this is a great affordable gift for him or her. It will also tilt the computer, making it easier on his or her wrists. While you're over at ThinkGeek, you might want to browse the rest of the site for that special nerd in your life, as they have a lot of great stuff to choose from.
---
Price: From $199
Every developer and designer I know prefers to work off of two monitors. It greatly improves development time, testing, and more; plus, it makes you look awesome.
More at:
Get Our Newsletter
The latest WordPress updates, news, and more.
We promise we don't spam.